From re-thatching completely, the normal maintenance cycle is to re-ridge every 15 - 20 years. This continues until there is not sufficient life left in the main body of the roof, whereupon it has to be re-thatched again completely.
This Long Straw property needed to be re-thatched in 1988.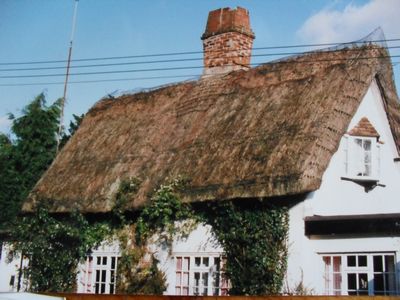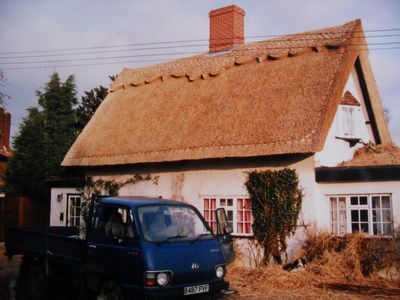 In 2010, after 22 years, it was looking a bit 'sad', but, after a re-ridge, it cheers it up, hopefully for a further 20 years.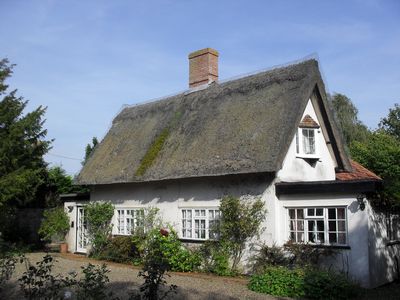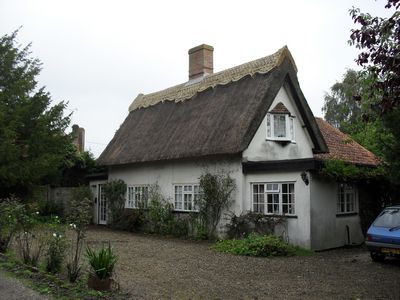 This Norfolk Water reed property was re-thatched completely in 1990 and re-ridged in 2010.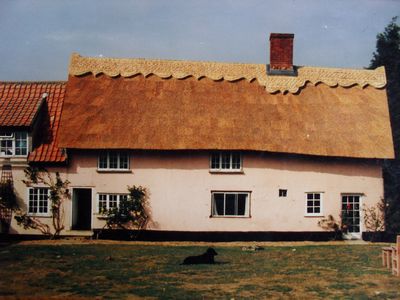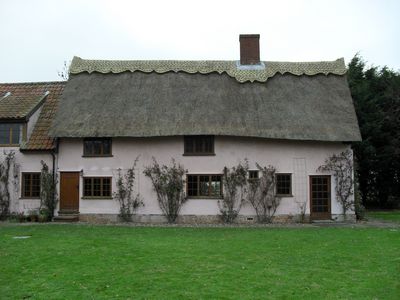 When a Long Straw roof is nearing the end of it's life, gullies can appear in the body of the coat. These can be strip repaired to extend the life, until complete re-thatching.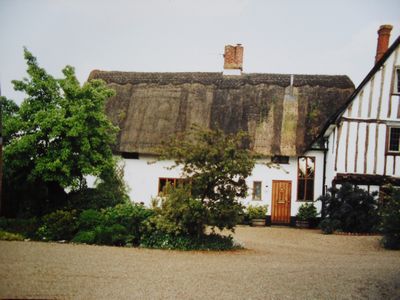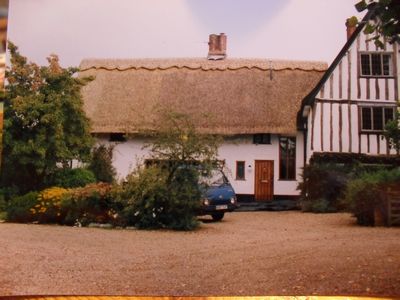 A couple of 'before and after' photographs of re-ridges.